ADVANTAGES OF RENTAL PRINTER COMPARED TO BUYING
There are many advantages of renting a printer compared to buying one.
Some of the advantages of renting printers
1. No Need for Big Capital
* Buying new equipment must provide a large budget, this is a separate budget burden in the company especially a new company and just starting out.
* With a rental, you don't have to spend a lot of capital, you only need to allocate monthly rental funds.
* Buying a cheap printer is not necessarily as expected because it can affect the quality.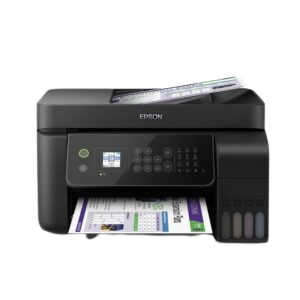 2. Quality Printer Units
* With a rental, you can get a quality printer with full features, so you can get optimal benefits
* There is nothing wrong in choosing a printer according to your expectations and needs
* One way to reduce the risk of choosing the wrong one is because it always guarantees the quality of the units so that tenants are not disappointed.
3. Reducing Tool Maintenance Costs
* It's possible to buy a new printer, but it must be taken into account Maintenance or maintenance costs, if renting all costs are the responsibility of the lessee
* By renting, you don't need to think about service or replacement of spare parts because the tenant has already borne it, so you don't need to pay any more
* Equipment maintenance costs, one of the expenses is quite capital-consuming, if maintenance costs do not want to continue to swell, printer rental is the solution
4. Upgrading Tools Easily
* The advantage of choosing a rental rather than buying, can upgrade easily
* Upgrading tools requires a lot of money, but by renting it can be obtained easily
* Printer rental provides various types of printers with different specifications. If printer needs are more complex, this is the right time to upgrade the printer.
* Rental is a way to upgrade printer machines easily, practically and cheaply, no need to provide large capital to buy a new printer, thus being much more economical.
5. Expenses are more controlled
* Need to take into account additional expenses other than buying a new printer, maintenance costs, service, replacing spare parts and other costs
* Expenses for buying a printer cannot be estimated because they are situational, if you rent a printer, only monthly costs must be spent
* Rental fees are fixed or fixed, so you can plan expenses more accurately, so you can control costs better
6. Adjust Needs
* The decision to buy a printer can be adjusted according to needs if the use of the printer is only required at any time required by the company's business.
* Low-intensity printer use can result in damage that can be detrimental to the company, why is renting a printer a more profitable option than buying a new one.
WHAT ARE THE MODELS OF PRINTER RENTAL UNITS
Various kinds of printer rental models
1. Printer Inkjet A4 Print Only (Color & BW)
2. Printer Inkjet A4 Print, Scan, Copy (Color & BW)
3. Printer Ink A3 Print Only (Color & BW)
4. Printer Inkjet A3 Print, Scan, Copy (Color & BW)
5. Dot matrix printer A4 & A3 continuous form.
6. Printer laserjet A4 Print Only (BW)
7. Printer laserjet A4 Print, Scan, Copy (BW)
8. Photocopier A3 Print, Scan, Copy (Color & BW)
ADVANTAGES OF RENTAL PRINTER COMPARED TO BUYING
There are many advantages of renting a printer compared to buying one
1. No Need for Big Capital
2.Quality Printer Units
3.Reducing Maintenance Costs
4.Upgrade Models Easily
5. Expenses are more controlled
6. Adjust Needs
WHAT ARE PRINTER RENTAL SERVICES
Printer rental service facilities
Printer Various Specifications
Free Ink (Unlimited)
Free Shipping
Free installation fee
Free Maintenance Fee
Free Service Fee
Free spare parts costs
Free Backup unit
Responsive Customer

Support

Friendly Prices